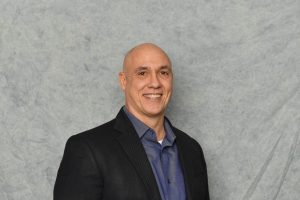 Dr. Robert DeStefano DC, CCSP
Dr. Robert DeStefano has practiced chiropractic care for over 30 years. He first learned about chiropractic when he was 14 years old. He was inspired by Dr. Market, his family doctor, an osteopath who did adjustments and motivated Dr. DeStefano to want to help people get and stay healthy.
Throughout high school and college, Dr. DeStefano had a long and varied sports career. In high school, he played football and ran track. It was football which helped earn him entrance to Kutztown University, but once there he decided to compete in Decathlon. In postgrad, he earned a rugby scholarship with Palmer College of Chiropractic. His competitive urge continued after college. Dr. DeStefano competed in over 100 triathlon races, including 9 Ironman races, and 2 Ironman world championships. In 2014 he competed as part of a team in the Race Across America, a grueling bicycle race starting in California and ending in Maryland. Winning their division and raising over $650,000 for intrepid Wounded heroes, a charity that supports veterans.
Even in his early days in Chiropractic College, Dr. DeStefano recognized the importance of treating muscle in the big picture regarding healthcare and set himself apart by incorporating muscle work into his treatments. Soon after graduating he attended his first Active Release Technique (A.R.T.) seminar which echoed his own philosophy. He became A.R.T. certified and went on to become an A.R.T. instructor. As a lead instructor, he has lectured over 100 seminars and helped certify thousands of A.R.T. providers.
Dr. DeStefano opened his first private practice in 1988 in New Jersey, currently located in Hackensack. He opened a second office in 1999 in New York City, located at the elite training facility Le Palestra on Manhattan's Upper West Side. Dr. DeStefano is the official chiropractor to the New York Giants football team, providing both chiropractic and soft tissue treatment. Although working with individual players since the start of his career he has been officially traveling and working for the team for 15 years, seeing them through the 2007 and 2011 seasons ending in Super Bowl Championships. Additionally, he has worked with athletes of all leaves, including the USA Olympic bobsled, luge, skeleton, and hockey team; as well as players from the NHL, NBA, LPGA, MLB, and NFL.
In 2009 Dr. DeStefano released his first book, Muscle Medicine, about the diagnosis and treatment of muscle injuries. Related to the book he developed a new treatment technique, Facilitated Active Stretch Technique (F.A.S.T), a self-treatment complement to doctor care that has been successfully applied and taught. Soon he will be introducing to the general public an innovative self-treatment device that is already being used by some of the professional athletes he works with.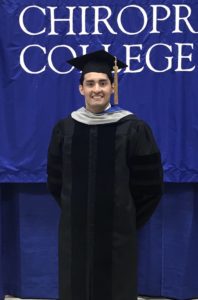 Dr. Carlos Aponte DC, CCSP
Dr. Carlos Aponte is a graduate of New York Chiropractic College. Dr. Aponte earned his Bachelor of Science degree in Exercise Science from Bloomsburg University in Pennsylvania. From a combined undergraduate and doctorate degree Dr. Aponte focused his studies on sport and muscle injuries. Dr. Aponte played sports his entire life and has a passion for treating athletes and active individuals. During Dr. Aponte's clinical residency in Levittown Long Island, he worked and treated athletes of all ages and sports disciplines.
Dr. Aponte has observed under Dr. DeStefano since his first year of chiropractic college but in his last year of school he interned and learned directly under Dr. DeStefano. Through interning under Dr. DeStefano he was able to improve and fine tune his skills as a clinician before graduating and joining our team in the New York City office.
Dr. Aponte is certified in Active Release Technique, RockTape, and the Selective Functional Movement Assessment. Dr. Aponte's mission is to offer a treatment to his patients that will allow them to live an active, healthy but most importantly pain-free lifestyle.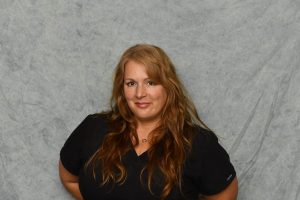 Anna Sands
Anna is a licensed certified Massage Therapist in New Jersey. She graduated from North Jersey Massage Center. She joined the team at DeStefano Chiropractic in 2000, since she has assisted the doctors by providing treatment to facilitate loosening of entrapped tissue that complements chiropractic care. She specializes in medical, deep tissue, pre-natal, lymphatic, Swedish, and shiatsu massage.
Staff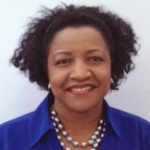 Polliana Lawson – Billing Manager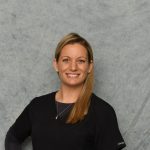 Jacqueline Babbini – Office Manager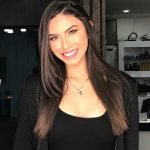 Blanca Arambulo – Front Office